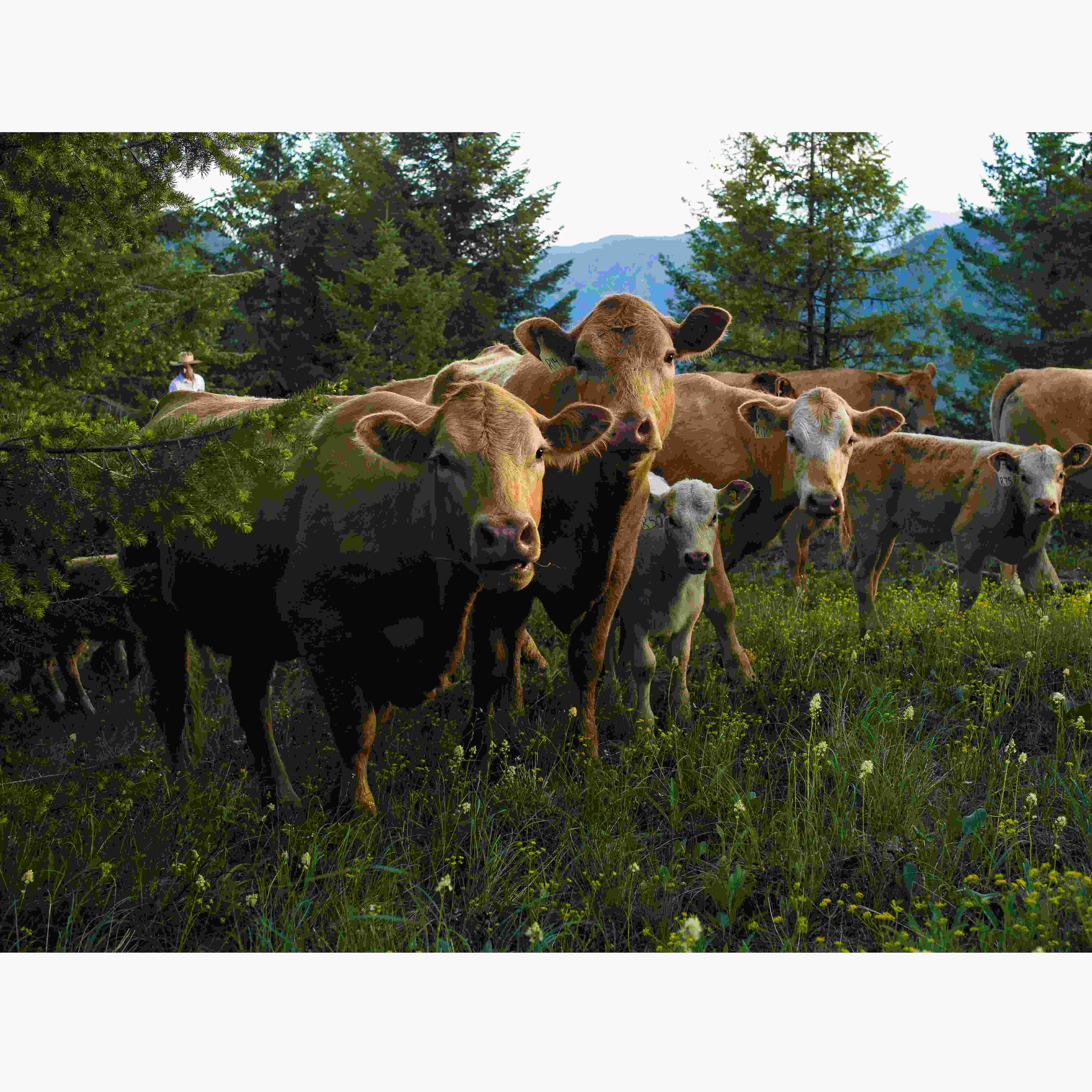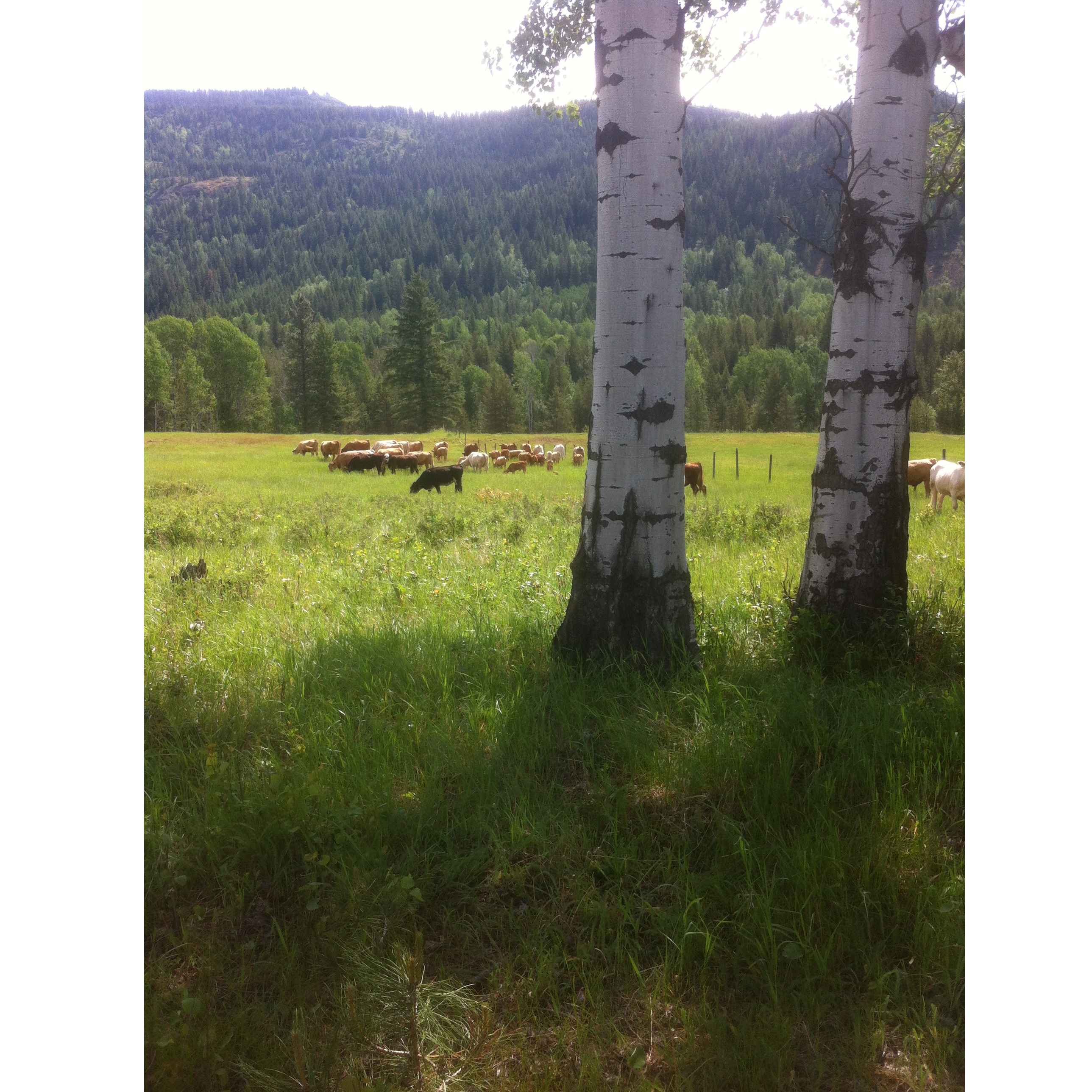 PV Ranch
Contact: Devin & Brittani Chursinoff
Address: 12750 North Fork Rd Grand Forks, BC, V0H1H1
Email Address: dchursinoff@gmail.com
Phone: 250-442-5393
About Us
We are a third generation cattle ranch established in 1972 by Cornelius and Agatha Pauls. The ranch was then passed down to Allan and Gwen Pauls who have continued the traditions for 18 years. As we, Devin & Brittani(Pauls) Chursinoff start taking on more responsibilities of the ranch, we continue to find ourselves following in grandpa Corney's passion, to raise quality cattle.
Our Home ranch is located 26km on North Fork rd, however with various lease opportunities we have animals grazing up and down the Granby valley.
Practices
We believe in the ethical treatment of our animals. Starting from day one as a calf, we go the extra mile to ensure a healthy start for life, and possibly continuing on to 12 years as a herd cow. No matter the age, we strive to allow our cows to live a healthy happy life.
Much of the cows' happy life is lived out on the range - we feel privileged to have access to some NINETY THOUSAND acres of crown rangeland for the herd! They are turned out in May and when October hits they head home, settling at PV Ranch for the winter. They are fed a rich and balanced diet comprising of Grasses, Legumes,Grains, Brassicas and other forages.
One of our goals as producers is to bring you a truly local product. We grow over 80% of our forage here in the Granby Valley.
Grandpa Corney was said to be a progressive producer, and we are continually looking for ways to improve our agricultural practices. Upgrading to more water efficient irrigation equipment and adopting rotational grazing practices have proven to bring great benefit to our business and the environment.
Our cattle are born, raised, grazed and butchered in the Kootenay region!