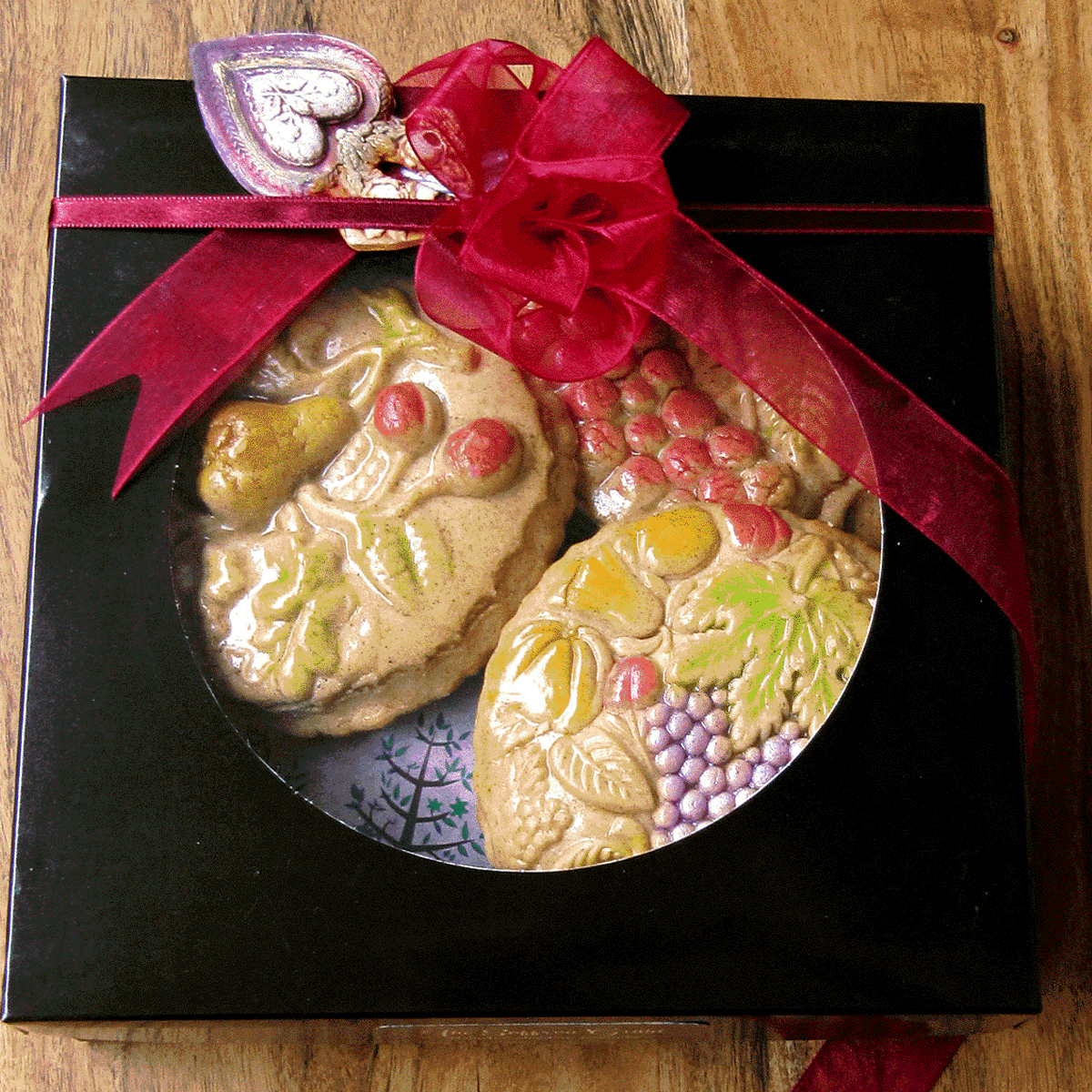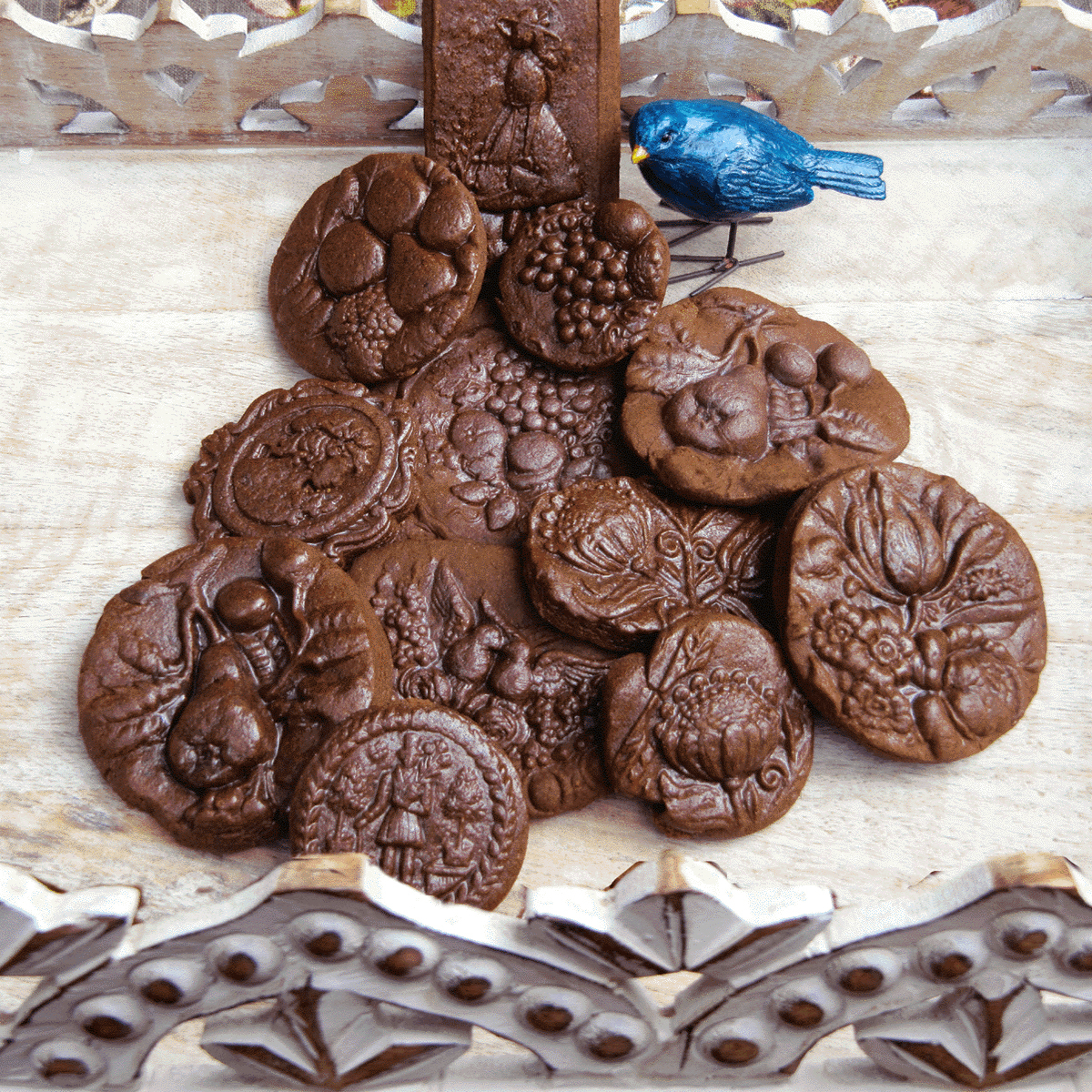 The Saffron Guild
Contact: Susan Charnell
Address: 110 S. Kimberley Avenue PO Box 574 Greenwood, BC, V0H 1J0
Email Address: susan@saffronguild.com
Phone: 250-449-5026
About Us
The Saffron Guild

Contact: Susan Charnell
Address: PO Box 574, Greenwood, BC, V0H 1J0
Phone: (250) 449-5026
www.SaffronGuild.com
Facebook.com/SaffronGuild

About Us

The Saffron Guild is a small artisanal bakery and art studio in Greenwood. We specialize in making delicious hand-painted Swiss cookies and confections, working with a large collection of historic baking molds (original & reproduction). Many of our molds were originally carved in Europe over 300 years ago, and feature images that celebrate country life, gardening, field & forest, and seasonal holidays. In addition to baking, we use the molds to make papercasts, painted with beeswax and gold/silver leaf.

The Saffron Guild got started in 2018, selling specialty cookies and cheese biscuits into the Okanagan winery market. Business was flourishing until Covid, when everything went on hold. We're currently home-baking, but about to transition back into the commercial kitchen we were in pre-COV.

We have a large repertoire of baked delights, and special orders are always welcomed!


Baking Practices:

We make every effort to use the finest local, organic and healthful (108% vegetarian!) ingredients, sourced from as many local producers as possible.

Our recipes are primarily Swiss, along with some Dutch and Bavarian. Most recipes date back to at least the 17th Century, and some date back to the 13th Century. The handling of ingredients and the traditional baking processes are equally old, developed before the age of mechanization, and designed to produce beautifully crafted confections from the hand-carved wooden molds. In the Medieval age, spices were considered to be like medicine: Gingerbread loaded with fresh spice was taken to keep winter colds and ailments at bay.

More on the ancient baking traditions we follow, that focus on local ingredients:

Long before the advent of processed sugars like molasses, European bakers relied on honey to sweeten baked goods. Mead has been around for millennia, and the mazers (mead-makers) searched for honey that embodied the best reflection of local terroir. In the 16th Century, the gingerbread bakers of Torun were famed for their use of the highest quality flour and honey, which derived their unique taste from the forests and fields located along the Vistula river. Their gingerbread was formed into wonderful figures using hand-carved molds like the ones we use today, for confections made with locally produced ingredients from the Boundary and Okanagan.