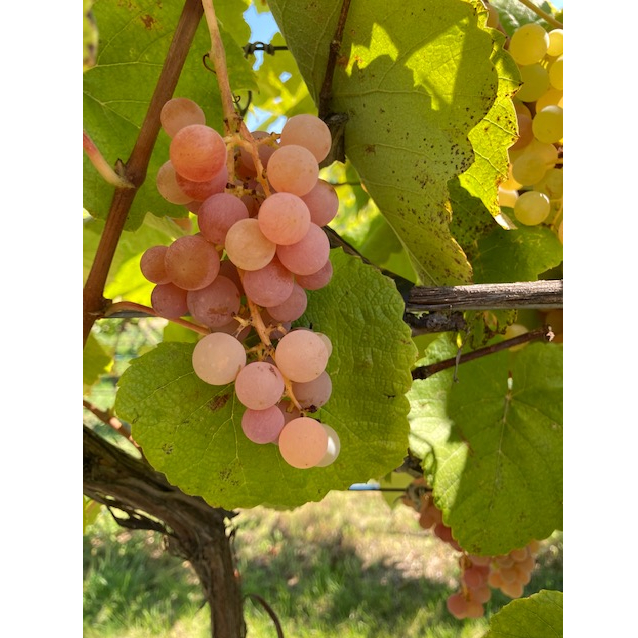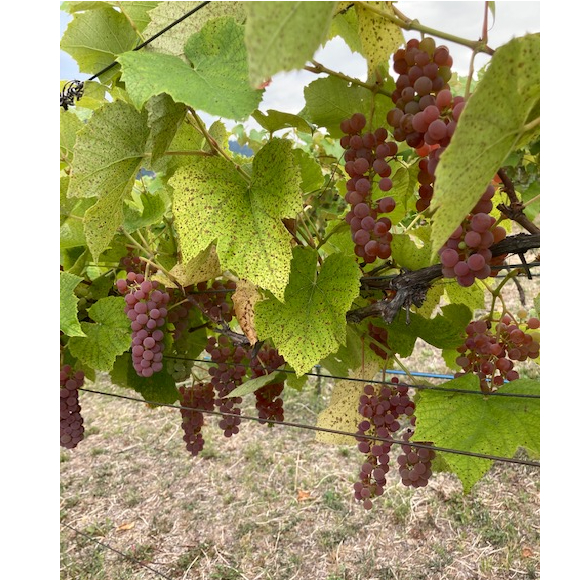 Silvertip Bench Vineyard/aka Boxwine Bench
Address: 3260 Panorama Drive Grand Forks, BC, V0H 1H2
Email Address: KRISJOHNSEN@RUNBOX.COM
Phone: 250-714-3723
About Us
Silvertip Bench Vineyard was carved out of a Southeast Slope (just a couple of kilometres to the North of Grand Forks) by Bill and Cheryl Ahrens over a period of about 15 years. They worked like slaves and set a standard that we won't ever meet, but we'll have fun trying. They produced some wonderful wine..and we won't, not because we don't like wine but because we don't have the patience. Hence, this Vineyard is also known secondarily as "Boxwine Bench" and that is not a slight on the hard work and skill that the Ahrens brought to their project, it is a reflection of our bumbling efforts, plus, the name fits one of the owners to a "T".

So we have wonderful table grapes, really fine wine grapes of various varieties, and a slightly disturbed dog. On the property there is currently at least one skunk, a bear, a pheasant, many quail, and a lot of deer. The dog and skunk have met.


Practices
We did not spray our table grapes this year with any pesticides, and we can't call them organic, but damn they're good. We're going to try and keep up the practice.

We have many varieties of table and wine grapes coming on...some are good for table and salads, others are good for jam/jelly, and some are good for everything. We are currently supplying two wineries with our wine grapes (some of which are VQA approved). Others will be made available to the local market when they're ready. Please don't ask us how to make wine from them, but we've tasted Bills and know its delicious and we're more mystified than you...